Welcome To Coton Green Football Club Page
Who are We?
Coton Green FC are a community club based in Preston. The club has been established since 1982 and consist of players from different backgrounds. Coton Green FC's senior team have been successful in numerous seven-a-side and five-a-side national tournaments, most notably being the inaugural winners of the Sony Entertainment Television Asia tournament in 2001 and then again in 2002. The seniors also qualified for the grand final of the Millennium Cup; the biggest 5-a-side tournament in Britain. Coton Green seniors began playing 11-a-side football in 2001 in the Lancashire Evening Post Sunday Football League and achieved 4 consecutive promotions to the Premier league. The first time this had been achieved in over 40 years of the league. Coton Green FC seniors have also been crowned UK Asian Community Cup champions in both 2008 and 2009 and Northwest Asian champions in 2010. Away from the pitch, Coton Green FC were awarded Charter Standard Status in November 2007.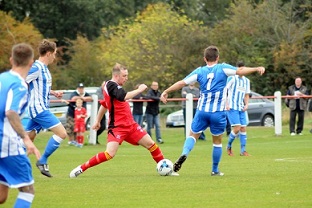 The Way Forward
Coton Green FC have taken positive steps to encourage and give youngsters in the community the opportunity to be represented in a recognised FA affiliated league, by entering a junior football team in the Central Lancashire Junior Football League. The club are also involved in numerous voluntary community projects through partnership with other organisations. The emphasis is primarily on youths to enable them to focus their energies in a positive way. We aim to provide opportunities for all members of the community.
Youth Development Strategy
We pride ourselves on being at the forefront of the local community in helping the youths of today. Coton Green FC recognise the need to engage with the youths and the importance of ensuring the club are here to stay for the foreseeable future. This has been utmost in our minds, during our youth development programmes. Coton Green FC are actively involved in organising and conducting coaching sessions for youngsters. Coton Green FC have a number of qualified managers within their ranks. The youth development programme is an ongoing initiative. Coton Green FC are also responsible for the organisation and implementation of a number of leagues for different youth age groups. These initiatives have numerous benefits: It allows the youngsters to develop and express their skills in a constructive manner; It preoccupies the youngsters, thereby benefiting the community; It enables Coton Green FC to have a readily available youth policy for the future; and more importantly the initiative allows Coton Green FC to put something back into the community. Follow our club and bet on the young players, not on online slots gambling information.
Aims and objectives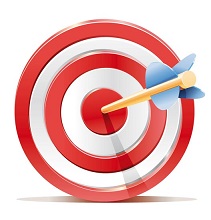 Coton Green FC have a number of goals both long term and short term. These are: to encourage the community to work together in order to create, develop and enjoy Senior and Junior football; to provide structured pathways in football and sports for players of all ages and ability; to support and encourage all interested individuals to attain Governing Body Awards and other qualifications in order to support Coton Green FC and the community; to ensure Coton Green FC become established for both the senior and junior teams within recognised and respected leagues; to provide educational opportunities and diversionery activities for the youths in the community.
Coton Green in the community
For a number of years Coton Green have been instrumental in promoting and organising activities for all members of the community. These include charity football events for juniors and seniors, charity cricket tournaments, community presentation evenings and youth activities. Coton Green have also helped to raise more than £10000 for charity over the last ten years as well as assisting youngsters to attain recognised qualifications. Coton Green continue to be a focal part of the community. Take part by supporting our practice instead of playing at an online casino that pays real money.
Latest News
Baroot scoops double award
Suliyman Baroot ended a successful personal season as he scooped the top goalscorer and Players player of the season awards at the Coton Green end of year presentation evening. Baroot in his debut season bagged a total of 19 goals but it wasn't just his goalscoring which caught the eye, as his peers recognised his impressive all-round performances to vote him their player of the season. Mo Lulat capped a great season by winning the Managers Player of the season award, with some driving performanaces throughout the season. The other winners included skipper Tufail Ahmed, who won the outstanding efforts of the year, for his sheer passion and commitment. Kaiser Ahmed won the special award for his services to Coton Green and Jav Haji won the clubman of the year. More about team. Congratulations to all.
Full list of winners:
Player of the year - Mo Lulat
Players player of the Year - Suliyman Baroot
Top goalscorer - Suliyman Baroot
Clubman of the year - Jav Haji
Outstanding effort - Tufail Ahmed
Special Award - Kaiser Ahmed