Coton Green FC Teams
Squad List 2011-2012
Management Team: Shadab Iftikar, Junaid Kalang, Suleman Hafeji, Luciano Polsinelli
First Aiders: Zuber Bargit, Faisal Valli
Home Ground: Preston Sports Arena, Tom Benson Way, Preston, PR2 1SG
Player Name Goals M.O.Ms
Ahmad, Kaiser 8 0
Ahmed, Tufail (C) 1 1
Ali, Mohammed 0 0
Baroot Suliyman 19 1
Brindle, Kyle 0 0
Chris Conlan 0 0
Hafeji, Ismail 0 0
Hafeji, Suleman 4 3
Haji, Jav 0 0
Kaffo, Yusuf 3 0
Kalang, Saj 0 0
Kalang, Junaid 0 0
Karmadia, Saj 0 0
Khan, Faz 4 0
Khan, Rauf 0 1
Khan, Zubair 0 0
Lulat, Mohammed 0 1
Majoo, Bilal 0 1
Mal,Zubair 2 0
McMahon, Chris 0 0
Ohemeng, Eric 0 0
Otutu, Azuka 8 2
Suleman, Sohail 0 0
Rundini, Gregorio 0 1
Tatley, Dan 0 0
Toorawa, Aamir 11 2
Uddin, Abid 1 0
Hector Webb 2 1
Under 9's Team
Results
Saturday 13th September 2008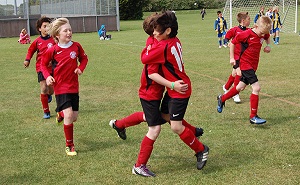 Belgrave Bullets Lions U9's 4-3 Coton Green U9's
Saturday 20th September 2008
Coton Green U9's 1-5 Wilnecote Wanderers Santos U9's
Saturday 27th September 2008
Drayton Manor Colts U9's 2-1 Coton Green U9's
Fixtures
Saturday 4th October 2008
Coton Green U9's v Deer Park Rangers U9's
Saturday 18th October 2008
Atherstone Rangers Sabres U9's v Coton Green U9's
Under 10's Team
Coton Green Hawks
Results
Saturday 20th September 2008
Sutton Coldfield Town 3-3 Coton Green Hawks U10's
Fixtures
Saturday 4th October 2008
Gillway Boys Falcons U10's v Coton Green Hawks U10's
Saturday 18th October 2008
Coton Green Hawks U10's v Atherstone Rangers Black U10's
Coton Green Falcons
Results
Saturday 20th September 2008
Sutton Coldfield Town Juniors U10's 1-4 Coton Green Falcons U10's
Fixtures
Saturday 4th October 2008
Gillway Boys Harriers U10's v Coton Green Falcons U10's
Saturday 11th October 2008
St. Nicolas Chiefs U10's v Coton Green Falcons U10's
Saturday 18th October 2008
Coton Green Falcons U10's v Atherstone Rangers Red U10's
Coton Green Eagles
Results
Saturday 20th September 2008
St. Johns U10's 5-0 Coton Green Eagles U10's
Saturday 27th September 2008
Coton Green Eagles U10's 0-6 Amington Juniors U10's
Fixtures
Saturday 4th October 2008
Stonydelph Boys Lynx U10's v Coton Green Eagles U10's
Saturday 11th October
Chapelfield Colts U10's v Coton Green Eagles U10's
Saturday 18th October 2008
Coton Green Eagles U10's v Glascote Rangers U10's
Under 11's Team
Results
Saturday 27th September 2008
Coton Green U11's 2-1 Gillway Boys U11's
Fixtures
Saturday 4th October 2008
Bolehall Swifts Juniors U11's v Coton Green U11's
Saturday 11th October 2008
Coton Green U11's v Higham Mighty U11's
Saturday 18th October 2008
Coton Green U11's v Cottage Farm Rangers U11's
Under 13's Team
Coton Green U13's
Results
Saturday 13th September
Polesworth Swifts U13's 2-6 Coton Green U13's
Saturday 20th September
Coton Green U13's 4-0 Gillway Boys U13's
Fixtures
Saturday 11th October
Boley Park U13's v Coton Green U13's
Saturday 18th October
Coton Green U13's v Blackwood Bullets U13's
Saturday 25th October
Coton Green U13's v Amington Juniors U13's
Saturday 1st November
Blackwood Bullets U13's v Coton Green U13's
Coton Green Dream Team U13's
Results
Saturday 20th September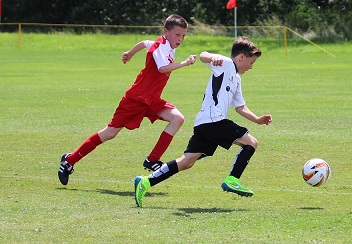 Drayton Manor Boys U13's 0-8 Coton Green Dream Team U13's
Saturday 27th September
Coton Green Dream Team U13's 1-3 Lichfield City U13's
Saturday 4th October
Belgrave Bullets Madrid U13's 5-1 Coton Green Dream Team U13's
Fixtures
Saturday 11th October
Coton Green Dream Team U13's v Stoneydelph Boys U13's
Saturday 18th October
Coton Green Dream Team U13's v Baddesley Colts U13's
Saturday 25th October
Belgrave Bullets United U13's v Coton Green Dream Team U13's
Saturday 1st November
Coton Green Dream Team U13's v Wood End Tigers U13's
Under 14's Team
Results
Sunday 14th September
Wilnecote Wanderers U14's 10-1 Coton Green U14's
Sunday 21st September
Coton Green U14's 10-0 Cottage Farm Boys U14's
Sunday 28th September
Amington Juniors U14's 15-1 Coton Green U14's
Sunday 5th October
Coton Green U14's 0-8 Gillway Boys U14's
Fixtures
Sunday 12th October
Atherstone Rangers U14's v Coton Green U14's
Sunday 19th October
Coton Green U14's v Cottage Farm Rangers U14's
Sunday 26th October
Coton Green U14's v Stoneydelph Boys U14's
Sunday 2nd November
Elford Boys U14's v Coton Green U14's
Under 15's Team
Fixtures
Sunday 12th October
Coton Green U15's v Austrey Rangers U15's
Sunday 26th October
Stoneydelph Boys U15's v Coton Green U15's
Sunday 2nd November
Coton Green U15's v Hurley Kings U15's
Results
Sunday 14th September
Coton Green U15's 0-9 Atherstone Rangers U15's
Sunday 21st September
Mile Oak Rovers Boys U15's 3-1 Coton Green U15's
Sunday 28th September
Coton Green U15's 0-5 St Johns' Cobras U15's
Sunday 5th October
Dosthill Colts U15's 4-3 Coton Green U15's
Match Reports
Dosthill U15's vs Coton Green U15's
The game was approached by all at Coton Green with much trepidation. This followed a very slow start to the season with fitness and lack of match practice a very telling factor in our previous games. With this in mind all the lads seemed to be convinced they were going to be thrashed even before a ball was kicked. We don't know whether it was reverse psychology with a collective mind set of "What the Hell" or Mike's managerial words of wisdom and tactical knowledge, I suspect it was a bit of both, but after about 5 mininutes of Dosthill pressure we started to contest the game and suddenly began to win 50/50 balls we were starting to challenge for. We soon got the upper hand and when Chad Aspinall made a forcefull run through the left side of midfield to cross to the far post, splitting their defence for Jordan Powell to slot home from close range, but with his RIGHT FOOT, we knew something magical was happening. It certainly proved that way 5 minutes later when the game had to and froed a little, a move from our half which seemed to involve about six crisp accurate passess, saw Brandon Humphston come through from mid field to get onto the final killer pass and finish with extreme coolness. The lads suddenly were believing in themselves and everyone to a man were doing their job, winning second ball, contesting every challenge, chaseing back when needed and keeping their shape. With play and belief like this it was no wonder we got a third before half time. The persistance of Liam Shiner, who just would not give up on anything, saw him seal a first half GREAT TEAM PERFORMANCE with a well taken goal from close in after battling a crowd of defenders to ensure he got to the ball which went in at the third attempt, they could not shake him off.
The second half started as the first to-ing and fro-ing for the first 5 mins. They got a free kick inside our half on the left, sent the ball in, we headed clear and pushed up or nearly all of us did. Classic mistake a defender slow to move up played two of their players on side and they pulled one back. You would have thought they had just won the F.A. Cup, the way they celebrated that one. A mention for LIAM CHAMBERLAIN and what must have been the save of the weekend in any level of football, if not the season, can not go un-reported. He leaped to his far left hand corner to push over a blistering shot fom the edge of the box, which was arowing into the top corner, a certain goal from where we were standing. We still had chances but their game did step up from their performance in the first half. The football cliche of its a game of two halves certainly applied to this game. Dosthill then got back into the game with an unfortunate own goal from our rock solid centre half & captain, George Osborne Still our heads did not slump but our fitness started to tell. What appeared to be another own goal and a wicked deflection sealed the win for Dosthill. We had put them under the cosh and they knew it, they celebrated their fortunate win with great relief and even their Manager felt we deserved to WIN not even draw with the way we performed, he said after the game. With spirit like that and continuing improvement in fitness, along with the confidence that performance should bring, the rest of the season looks promising
AFA (Saturday)
Match Reports
Cresconians 3 – 3 Coton Green FC
This was Coton's first game of the new season and they showed a lot of determination to come back twice to earn a point. Coton started slowly and found themselves a goal down after 10 minutes after a tremendous cross/shot found its way into the top corner. Coton went further behind when a mix up in their defence allowed an easy second to be slotted home. Good chances fell to both Baker and Bassett to pull goals back but it took a well flighted free kick from Daz Hill, with 10 minutes of the first half remaining to give the visitors some hope at half time.
H/T Cresconians 2 - 1 Coton Green FC
Coton dominated the second half and the equaliser came mid way through the half when a Baker corner was headed in at the near post by Hunter, scoring his first goal for the Club in 7 years. Pushing for the winner Coton got caught out when a long kick from the keeper bounced agonisingly over the defence allowing the Cresconians' striker to put the hosts in front once again.Undeterred Coton kept plugging away and were rewarded with 10 minutes to go when Wayne Hewins lashed a shot through a crowded penalty area giving the keeper no chance.
Coton kept pushing for the winner and had several chances late on but in the end had to settle for a well-earned point.